Dr. Burton Folsom's Critique of the New Deal
On February 11, 2010, the Wabash Conservative Union hosted Dr. Burton Folsom, author of New Deal or Raw Deal?: How FDR's Economic Legacy has Damaged America to discuss his book.
Dr. Folsom is a professor of history at Hillsdale College in south-central Michigan.  He received his undergraduate degree from Indiana University, received his master's degree from the University of Nebraska, and earned a Ph.D. in history from the University of Pittsburgh. He has written several books in addition to New Deal or Raw Deal?, including Entrepreneurs vs. the State, The Myth of the Robber Barons, and Empire Builders: How Michigan Entrepreneurs Helped Make America Great.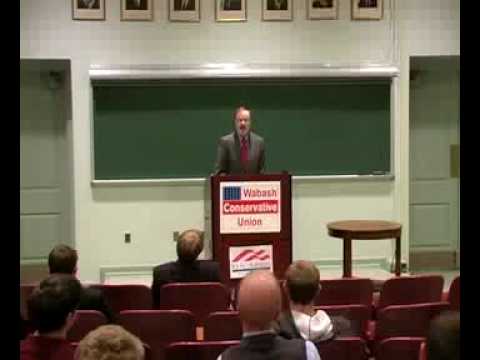 See the rest of the lecture on our YouTube channel.
And check out pictures from the event on our Facebook page.
Related posts: